Empowering Youth Through International Education
November 14 - 18, 2016 • University of Central Florida
What is International Education Week?
International Education Week (IEW) is a joint initiative of the U.S. Department of State and U.S. Department of Education that celebrates the benefits of international education and exchange across campuses worldwide. At UCF, we encourage campus-wide participation in IEW; students, faculty, offices, and departments are invited to collaborate and contribute. Our fair, events, discussions, panels, and more further our campus in flourishing as a global environment for domestic students and students from abroad. If you have a UCF event for IEW, please let us know.

IEW Events on the Go
Download the International Education Week web application today!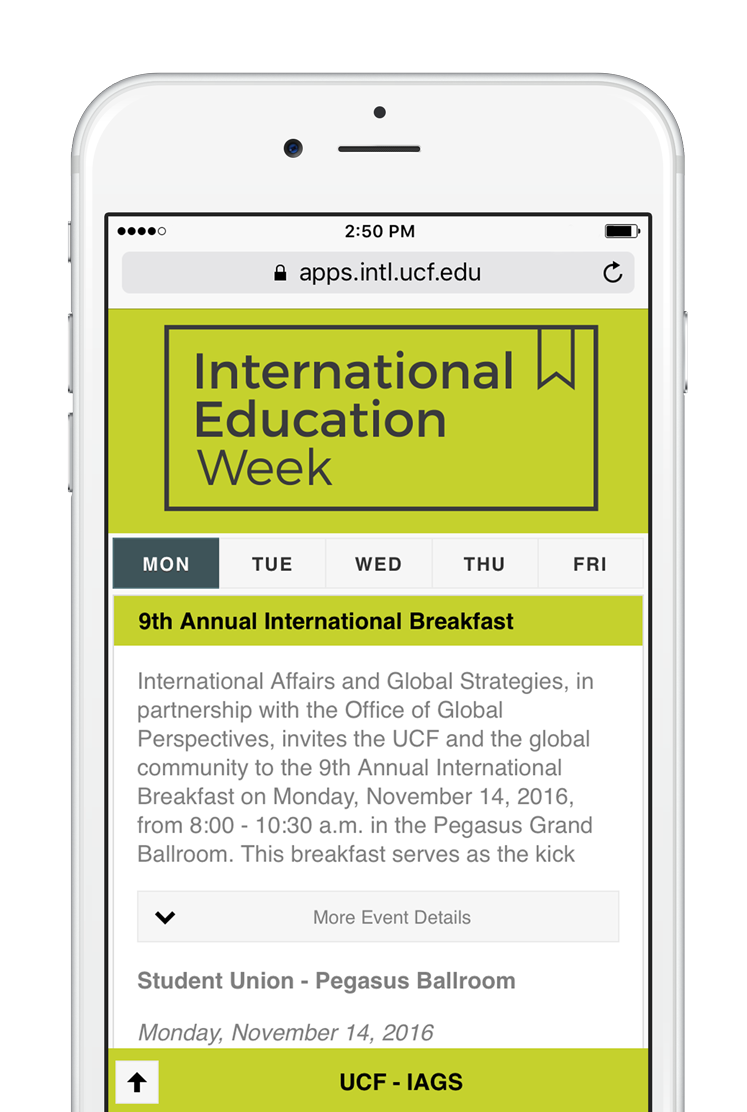 2015 Highlights
Get a taste of the UCF International Education Week experience with a few snap shots from last year.