On March 3rd, the UCF Foundation hosted this year's Millican Society Luncheon at UCF Global. The members had the opportunity to learn about the university's internationalization challenges and strategies. Members also seize the opportunity to interact with students from different countries, while touring the new UCF Global building.
Dr. Cynthia Young, UCF Vice Provost for Faculty Excellence and UCF Global, gave a comprehensive presentation about the challenges ahead as far as internationalization is concerned. She highlighted the richness of our current international student population and how important is the quest to maintain this diversity: "We've got this rich diversity at UCF. Our goal is to help take these pockets of excellence in international education and expand the reach to include transformative experiences across the UCF student body."
Dr. Young also shared the "3000 challenge": The goal of having 3000 students going abroad and 3000 international undergraduate students by 2020. "We can't send only our privileged students abroad; we have to send the students that 'look like UCF' abroad – transfer students, students that are underrepresented, students that are on Pell Grant. And that's the challenge the team has: it is not just any three thousand; it is three thousand that look like UCF three thousand".
After the event, the Millican Society members joined international students who served as guides to a tour in the new UCF Global Building. They had a great opportunity to experience real life student activities and, most importantly, talk to them to better understand their visions, aspirations and the pride of being international knights.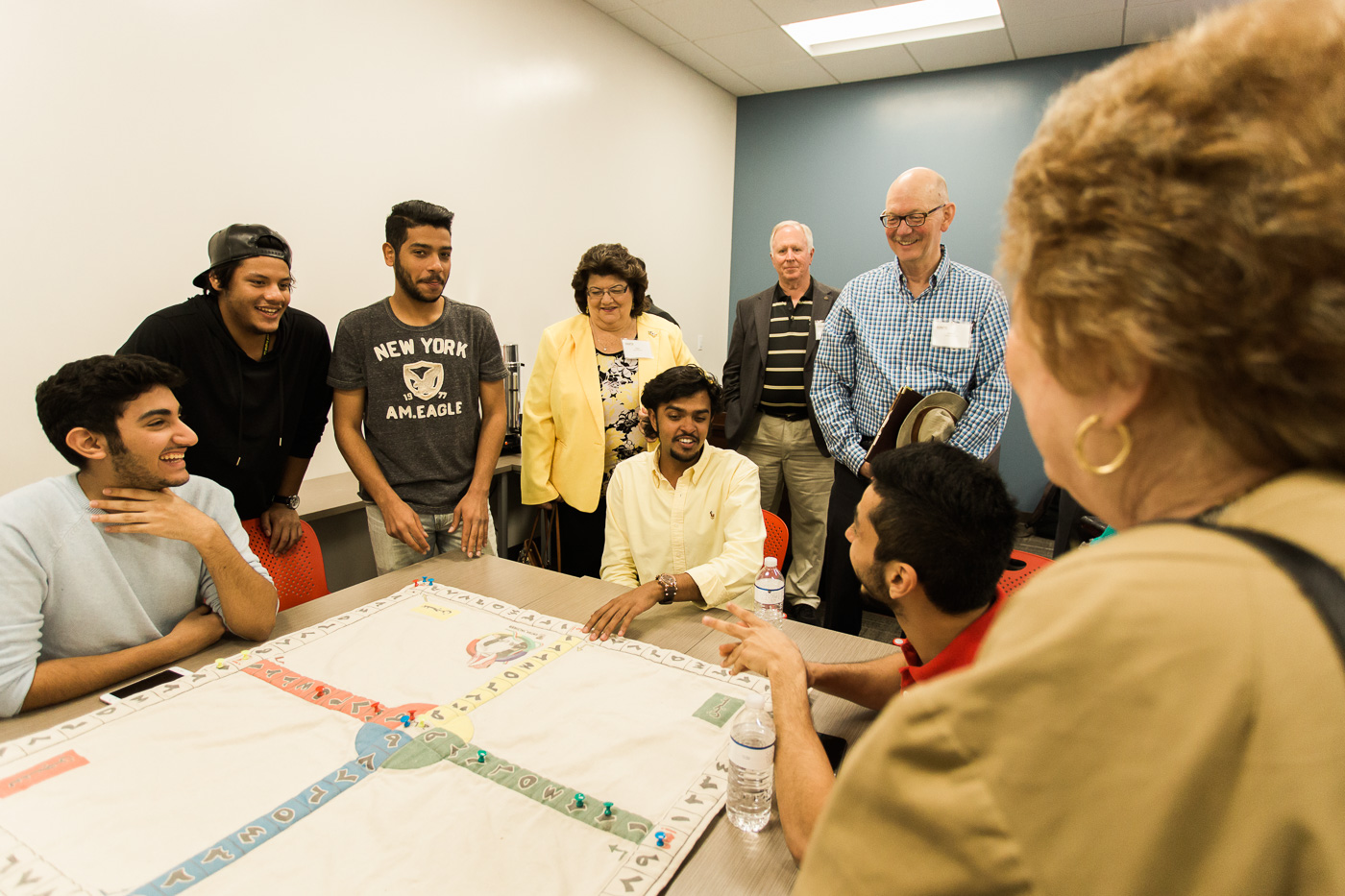 About The Millican Society
This society honors individuals who make a planned gift commitment to benefit UCF and is named in honor of the university's first president, Dr. Charles N. Millican, who was chosen by the Florida Legislature in 1965 to help plan and build what was then called Florida Technological University. With a budget of $75,000, an office above a downtown drugstore and marching orders to make it happen, he worked magic, turning 1,227 acres of scrubland into a university to train future aerospace engineers and computer programmers. Millican stepped down as president in 1978 but remained on the faculty. By the time of his death in 2010, he was widely considered to be "the father of UCF."