Come Study English
July 8th to July 26th, 2019
Do you have questions? Contact us today at contacteli@ucf.edu
DOWNLOAD THE FLYER: HERE     VIEW SAMPLE SCHEDULE: HERE
$2,500 For Three Weeks!
This includes classes, activities, workshops, accommodations, and meals.
Have the full experience of studying on an American campus!
Non-refundable $30 application fee. Must be 16+ years of age.
No student visa required. Students wishing to enroll in a full-time program must apply for a student visa in their home country.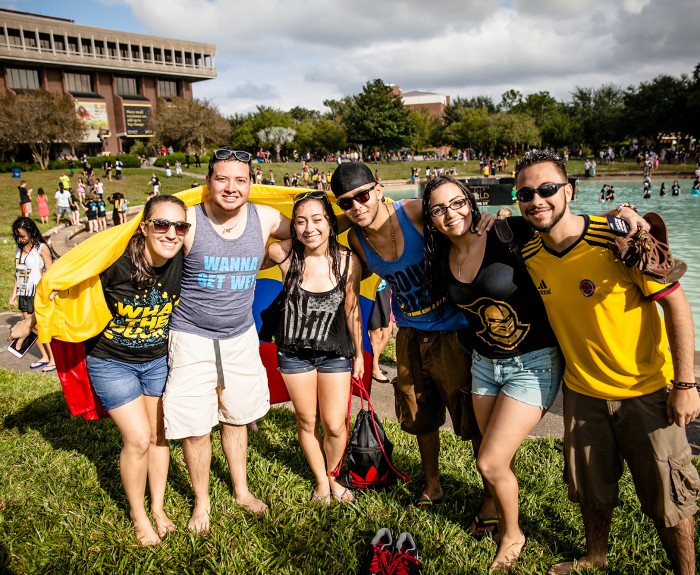 STUDY ON CAMPUS!
Learn English with international students from all over the world.
Attend quality workshops to improve your understanding of the American culture.
Come study English at the University of Central Florida's English Language Institute. Learn and practice English with international students from all over the world through our intensive English Language Grammar, Writing, and Speaking courses! You will take a placement test that will help you join one of our 8 levels to benefit from a tailored instruction and target your immediate language needs!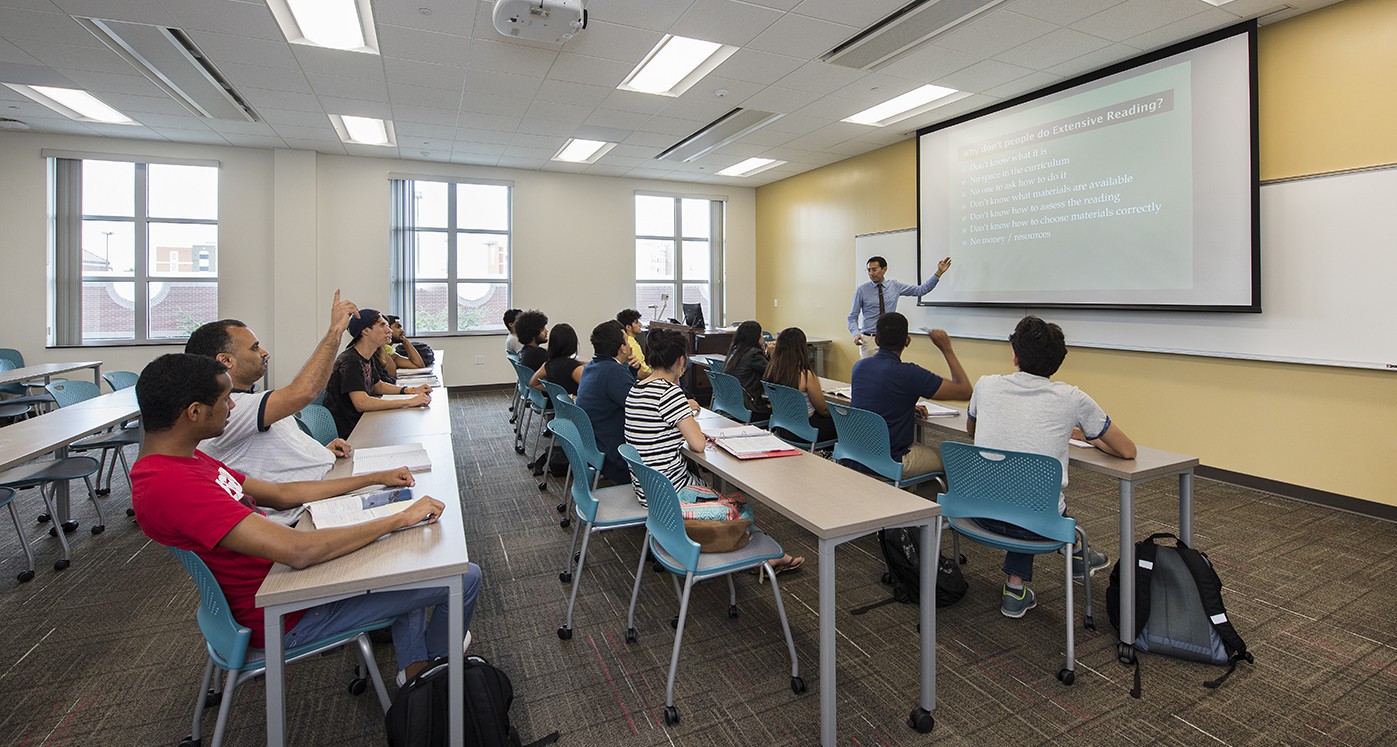 EAT ON CAMPUS!
Daily buffet style lunch on campus!
Many food stations to choose from!
University dining at Knightro's
Our program includes one meal a day at Knightro's buffet, our best buffet restaurant on campus with a variety of choices of food from all over the world. After your class, walk to Knightro's buffet (only a few minutes from UCF Global) at Knights Plaza by the CFE Arena, and enjoy your meal before your exciting afternoon activity!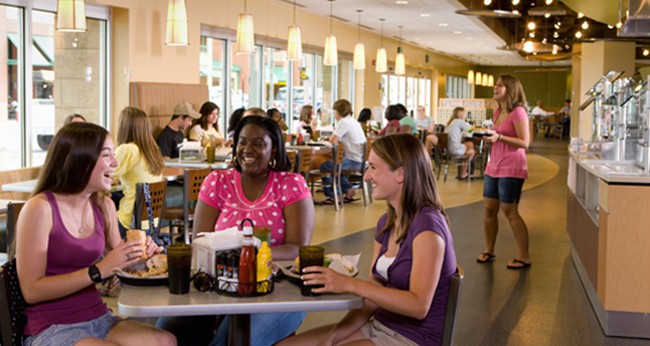 LIVE NEXT TO CAMPUS!
Furnished apartment
Gym and pool
Transportation to and from campus
Our student apartments give you campus life with dozens of restaurants and stores nearby. We also provide transportation from your apartments to campus. You will be paired with other international students and will share a 4-bedroom apartment. The complex contains a gym, a pool and other facilities!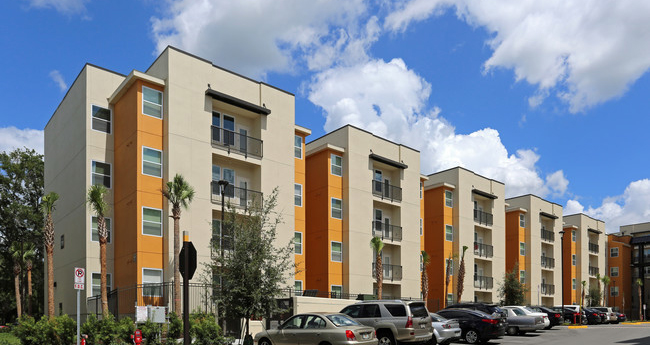 HAVE FUN IN ORLANDO!
Disney's Magic Kingdom
Malls and Outlets
Universal Studios and other cultural activities!
You will attend our afternoon workshops, conferences and cultural activities that promote language and culture. Example of workshops will include "how to be a good language learner" given by our professionals in the field. Example of activities will include Disney and Universal theme park visits. Well-rounded and diverse experiences promote language growth in unforgettable experiences!