Translate
---
Hi Hola Bonjour Guten Tag नमस्ते Salve 您好 السلام عليكم xin chàoこんにちは olá 안녕하세요 здравствуйте
Please use this dropdown to select your language.

Learn English With UCF Global
Use your Amazon Career Choice Voucher to enroll today. UCF will offer high-quality English Language Learning courses for the growing diverse workforce populace in the region, leading to higher earning potential for workers and value-added for employers. We will ensure that employees thrive and that we continue to strengthen and grow our local economy.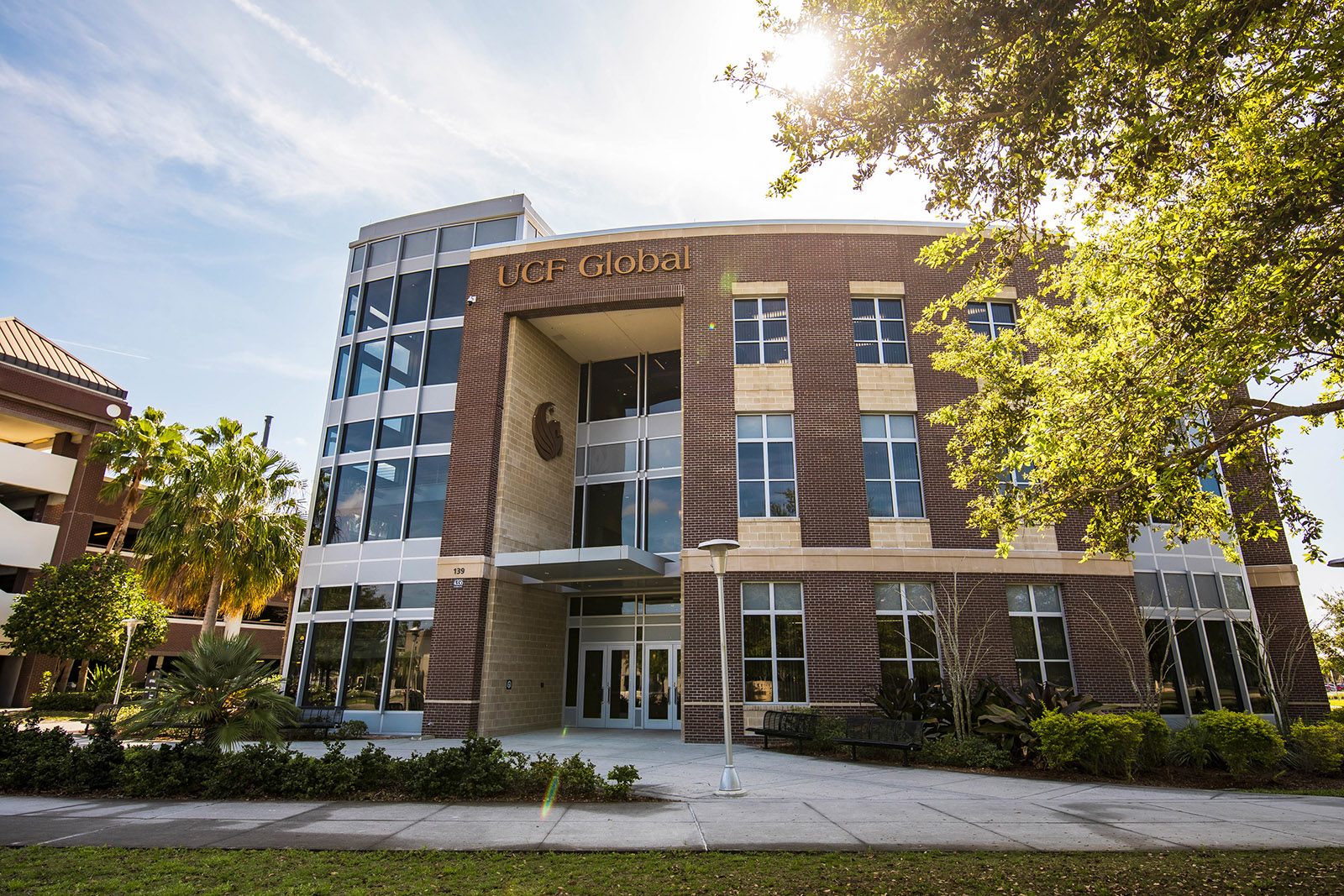 How to Learn English With Amazon Career Choice and UCF Global!
Follow the steps to use your Amazon Career Choice benefits and learn English with UCF Global!
STEP 1: Register for an Open House
Begin your English language journey by selecting one online open house date from the choices below.
STEP 2: Find Your Class and Book Name
After attending the open house, identify your class and book from the chart below.
List of Classes
Class Level

Book Title

Description

Foundational




This course is an integrated skills course that promotes critical thinking while building listening, speaking, reading, writing and grammar skills. Students are exposed to real-world language, life skills, English at work and digital literacy development.

Foundational Plus

Beginning




This course builds on the skills students acquire in Foundational English. Students further develop their reading, writing, listening, speaking and grammar skills. In addition to real-world language, life skills, English at work and digital literacy, students build towards goal setting and learning assessment.

Beginning Plus

Low Intermediate




This course develops students' skills in reading, writing, listening, speaking and grammar. Students master everyday social language and begin working on developing fluency in workplace language with further development in digital literacy at an A2 level. 

Low Intermediate Plus

Intermediate

This course builds upon skills learned at the low intermediate level. It further develops reading, writing, listening, speaking and grammar skills while fostering workplace fluency, civic engagement and digital literacy at the A2+ level. 

Intermediate Plus

High Intermediate 




This course develops students' skills in listening, speaking, reading, writing skills necessary to be able to communicate effectively in a range of everyday social and work situations while engaging them in rigorous tasks that build knowledge around workplace success.

High Intermediate Plus

Advanced

​


This course focuses on the use of language in both oral and written communication, development of thinking skills, exposure to close reading skills, and frequent opportunities for presenting and writing. In each unit, language is developed in support of building increasingly complex content knowledge. At this stage, Future helps students to both transition successfully into academic programs and to move along on-ramps leading to career pathways.

Advanced Plus
STEP 3: Buy Your Book
Click the book that matches the class level that was provided to you at your open house.
If you need help identifying your book please refer to the chart above.
STEP 4: Voucher Process and Registration
Steps to register for English language courses at UCF Global.
Be sure you have completed the Registration Form in Step 1 (click on one of the Open House dates to access the form). If you have not done so, please go back and complete now.
Once you have completed the UCF Global Registration Form, apply to Amazon Career Choice's Program for the voucher through www.amazoncareerchoice.com.
Contact Amazon Career Choice to submit payment for book reimbursement.
Class Information
Classes are offered year round at the UCF Rosen College of Hospitality Management campus!
A week prior to the start of class you will receive an email with your class start date, time, and location.
Class Sessions
Cycle 1: October through December  ​
Cycle 2: January through March​
Cycle 3: April through June ​
Cycle 4: June through August​
​Cycle 5: August through September
Class Session Information
Days and Time:​
Monday/Wednesday: 6:00 P.M. – 8:00 P.M.
Tuesday/Thursday: 6:00 P.M. – 8:00 P.M.​
Saturday: 8:00 A.M. – 12:00 P.M.​
​Location: Rosen College of Hospitality Management
Frequently Asked Questions
How do I register for this course?
You will need to attend an online Open House and Intake Session to be eligible for a class. Click on one of the dates at the top of the page to register for an open house. At the end of the open house you will be provided information on your class.
How do I pay for this course and the book?
Amazon's educational voucher and payment information can be found on your Amazon Portal.  You will need to submit to Amazon information for reimbursement of the book. Contact Amazon for specific questions regarding this process.
How do I know what class level is right for me?
During the online open house, you will have a one-on-one meeting with an instructor who will ask you some questions to better understand your English language needs.  Upon completion of the Open House and Intake Session, you will be provided your class level and book name.
How big are the classes?
Classes will vary in size with no more than 30 people per class.
What times and days are classes offered?
Class times and dates are subject to change.  Always check this site under Step 5 for the most up to date information.
How long is the course?
Courses are offered year-round with each course lasting 8 weeks per cycle/session.  Five (5) cycles are offered per year.
How long will it take me to learn English?
That depends on your academic goals, commitment to the learning process and the level in which you started the program. Once you begin it can take several months to a year and a half to learn conversational English.
ENGLISH FOR EMPLOYEES PROGRAM QUESTIONS
UCF Supported Browsers
The current supported browsers for myUCF are:
Apple Safari (12)
Google Chrome (69)
Microsoft Edge (42+)
Microsoft Internet Explorer (11)
Mozilla Firefox (62, 60 ESR)
For Webcourses@UCF supported browsers, please visit: https://cdl.ucf.edu/support/webcourses/browser/