CPP PROGRAM
The University of Central Florida is rich in diversity with students from all over the world! There is so much to learn on campus thanks to our growing cultural student population.
At UCF Global, students enrolled in our Intensive English Program (IEP) are eager to learn English in addition to the different cultures and people that make up the UCF and Orlando community. The Conversation Partner Program aims to connect non-native English speaking Global students with native English speaking students in order to practice their English and experience more that campus has to offer.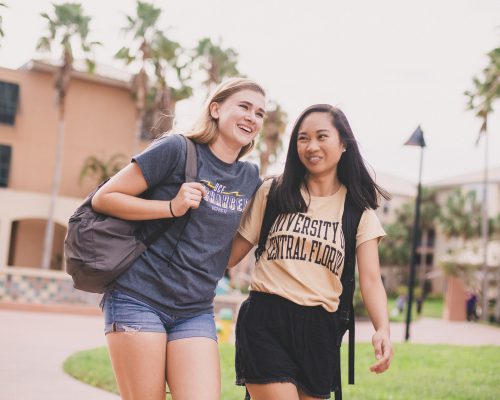 WHY SHOULD YOU VOLUNTEER?
The Conversation Partner Program offers a number of great opportunities! Here are just a few:
New friends! When volunteering, you'll meet so many new people!
Learn about a new culture or new language. This program is especially helpful for students learning or wanting to learn a new language. It's also great for those interested in studying abroad!
You can earn volunteering hours by participating in the program.
Amp up your resume! Future employers will love that you are a global citizen.
WHO CAN VOLUNTEER?
Before applying to become a volunteer, please verify if you meet the following qualifications and requirements:
You are 18 years or older
You are an active current UCF student
You are able to meet your partner in-person
You are a fluent English speaker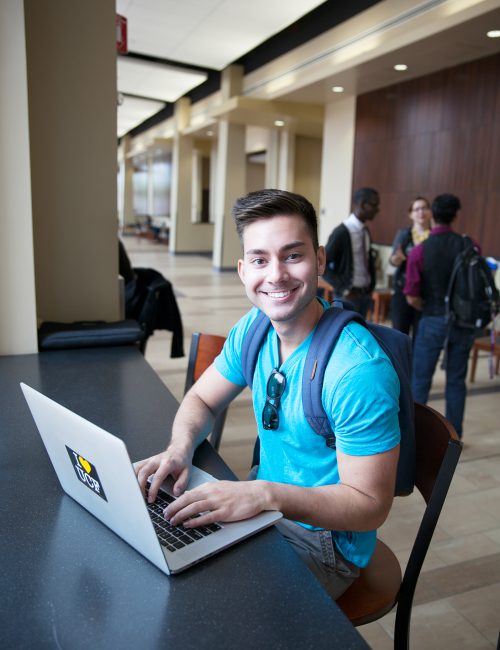 WHAT ARE THE EXPECTATIONS?
There are expectations and guidelines we expect you to comply with throughout your involvement in the program. Please carefully read the guidelines before applying.
You are expected to meet with your partner once a week for at least one hour. This is the minimum. We encourage you to meet them on campus for a cup of coffee or study together at the library. On campus events are also fun to attend! You and your partner can discuss the time and place that is most convenient to meet.
We cannot guarantee a match at all times. We try our best to match volunteers with students according to preferences. Depending on the number of applications and our students, we try our best to meet those preferences. However, we cannot guarantee these matches.
This is a semester-long commitment. If you can no longer participate, please email us as soon as possible so that way we can match our student with a new volunteer. Failure to commit will result in removal from the program that semester. Vice versa, if your partner is not attending, please let us know.
Every other week, you will receive an email to verify your participation and attendance. Please complete the given task by the due date in order to ensure your attendance and commitment.
Respect is important. As a volunteer, we expect you to respect your conversation partner. You must respect their culture, religion, language, and etc. Any sign or notice of disrespect will result in your removal from the program.
Do not treat Conversation Partner Program as a dating site! We expect our volunteers to be respectful, mature, and kind to their partners. Do not force any relationship on your partner.
Do not use this program as a way for you to solely practice your second or other language. Our IEP students are here to learn English, and this program aims to be a space for them to casually practice their language skills with a native English speaker. Do not take this opportunity away from them.
ARE YOU READY TO APPLY?
You can volunteer with us by completing the Conversation Partner Program Volunteer Application. If we are able to match you with a student, you will receive an email from us with information about your partner during the first two weeks of the semester.