FLORIDA-EASTERN EUROPE LINKAGE INSTITUTE
Applications will be accepted for the Fall 2024 and Spring 2025 semesters starting January 1 through April 30!
Renewal applicants may apply until April 1, 2024, and new applicants until April 30, 2024.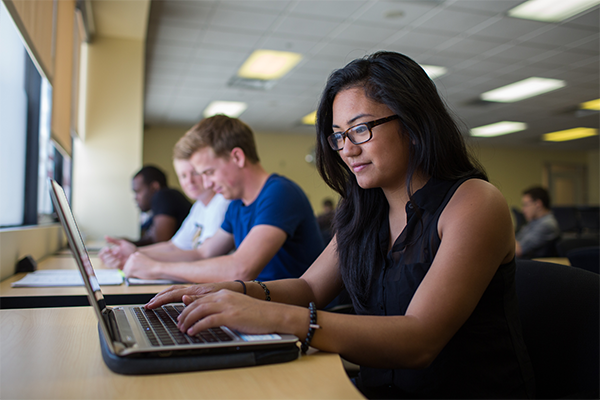 OUT-OF-STATE TUITION EXEMPTION PROGRAM
Florida Statute 288.8175 enables the EELI to award out-of-state tuition waivers to citizens of qualified Eastern European countries. The purpose of the tuition fee exemption program is to provide international students attending any institution of the State University System of Florida or community college the opportunity to pay in-state tuition rates. To qualify, the student must be a citizen of one of the countries recognized by the EELI. The selection process is highly competitive and awards are limited. Candidates are evaluated based on their academic record, area of specialization, and their aspirations for the future. The tuition exemption that is offered covers the out-of-state portion of tuition costs. Students are responsible for the in-state tuition costs.
ELIGIBILITY
All new and renewal applicants of the Florida-Eastern Europe Linkage Institute (EELI) awards must comply with the following requirements:
Be a citizen of one of the following countries: Albania, Armenia, Azerbaijan, Belarus, Bosnia-Herzegovina, Bulgaria, Croatia, Czech Republic, Estonia, Georgia, Hungary, Kazakhstan, Kosovo, Kyrgyzstan, Latvia, Lithuania, Macedonia, Moldova, Poland, Romania, Russia, Serbia, Montenegro, Slovak Republic, Slovenia, Tajikistan, Turkmenistan, Ukraine, or Uzbekistan and maintain F-1 non-immigrant student visa status while in the U.S.
Must be enrolled in an academic program that is eligible for the linkage waiver award. (Note: The Linkage Waiver award does not apply to non-credit, market rate or specially funded academic programs)
Be accepted into any institution of the State University System of Florida or community college and maintain full-time enrollment – 12 undergraduate or 9 graduate credit hours per semester.
Must have a grade point average (GPA) of 3.0 or higher when submitting the application and maintain the institutional GPA thereafter.
Return to Home Country within 3 years after completing the degree for a period of time equal to the period of the exemption award.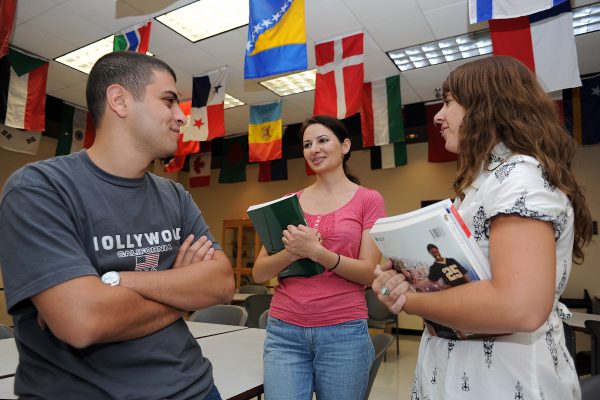 Take classes only when living in Florida. Distance learning is not supported by EELI.
Send EELI a fee invoice or schedule prior to the first day of classes for the semester and provide documentation of GPA within ten days after the end of each semester.
Maintain full-time enrollment status in a Florida state university or community college (12 Credit hours for undergraduates and 9 credit hours for graduate students) during the semesters that he/she receives an award.
Report any changes in enrollment or academic status to the Florida-Eastern Europe Linkage Institute (e.g., recipient's enrollment is lower than the credit hours listed in the award letter).
STUDENT TESTIMONIALS
As a UCF student, #GlobalKnights have the unique experience of learning English and enjoying all the amenities that second largest university in the country has to offer! Take a moment to listen to testimonials from UCF Global graduates, below.